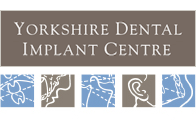 Yorkshire Dental Implant Centre
Welcome to the Yorkshire Dental Implant Centre
Our focus is on guiding you through the many options offered by implant treatment, helping you to make the right decisions for your dental health and well-being.
Our team, led by Rob Nichols BDS, PgDip Dental Implantology, MSc Endodontology, is committed to making your experience of implant treatment as stress-free as possible. The latest techniques and equipment are used to ensure clinical excellence. We treat you as we like to be treated ourselves, with respect and courtesy.
General Dental Council registration number for Robert Nichols: 61732
Quality of life
Dental implants look and work just like your own teeth – a state-of-the-art alternative to dentures and bridges. They allow you to smile, speak and eat with confidence.
Location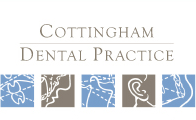 The Yorkshire Dental Implant Centre is part of Cottingham Dental Practice, which is situated at the heart of the village of Cottingham in East Yorkshire. The practice has excellent travel links with Lincolnshire and the other counties of Yorkshire, as well as further afield in the UK.
Contact us today for your FREE 20-minute, no obligation consultation
Opening hours
MONDAY
10:00am - 6.30pm
TUESDAY
8:45am - 5.30pm
WEDNESDAY
8:45am - 5.30pm
THURSDAY
8:45am - 5.30pm
FRIDAY
8:00am - 3:00pm
Closed 1:00 to 2:00pm Mon - Thurs;
Bank Holidays and weekends
Address
Cottingham Dental Practice
Cottingham House
190-192 King Street
Cottingham
East Yorkshire
HU16 5QJ
TEL: 01482 848655